About Myself
I'm 15 and I have one goal in mind... Make a fun game that I can play without paying.
I've already made a couple of games, but they aren't very good.
I do enjoy coding and love when I figure things out after trying multiple times.
I also enjoy playing football along with other sports, and gamming
More
Any questions? Feel free to ask them on my discord server.
All you have to do to join is press the button "join discord", it should bring you right to my server
Don't have a discord account? Make one, it's completely free and only takes a few seconds.
(there are paid things inside of discord, but you don't need them to talk on my discord server!)
(all you do need to talk is a verified email address.)
Currently Working On
Right now I'm working on getting my Single Player Among Us to work.
In The Future
In the future I plan on remaking my Formula 1 Sensation. I've got a pretty good idea of what I'm going to do. Mostly background code to make it easier for me to add more things to it!!
I also had the idea to make a football game! I don't know how this is going to work but I have some ideas in mind.
NEWS
BREAKING NEWS:
Mowing Sensation 2
is finally done!
Like last year it's all about mowing!
The only difference with this year is that the mowing is more dynamic and you have to purchase different skins and mowers.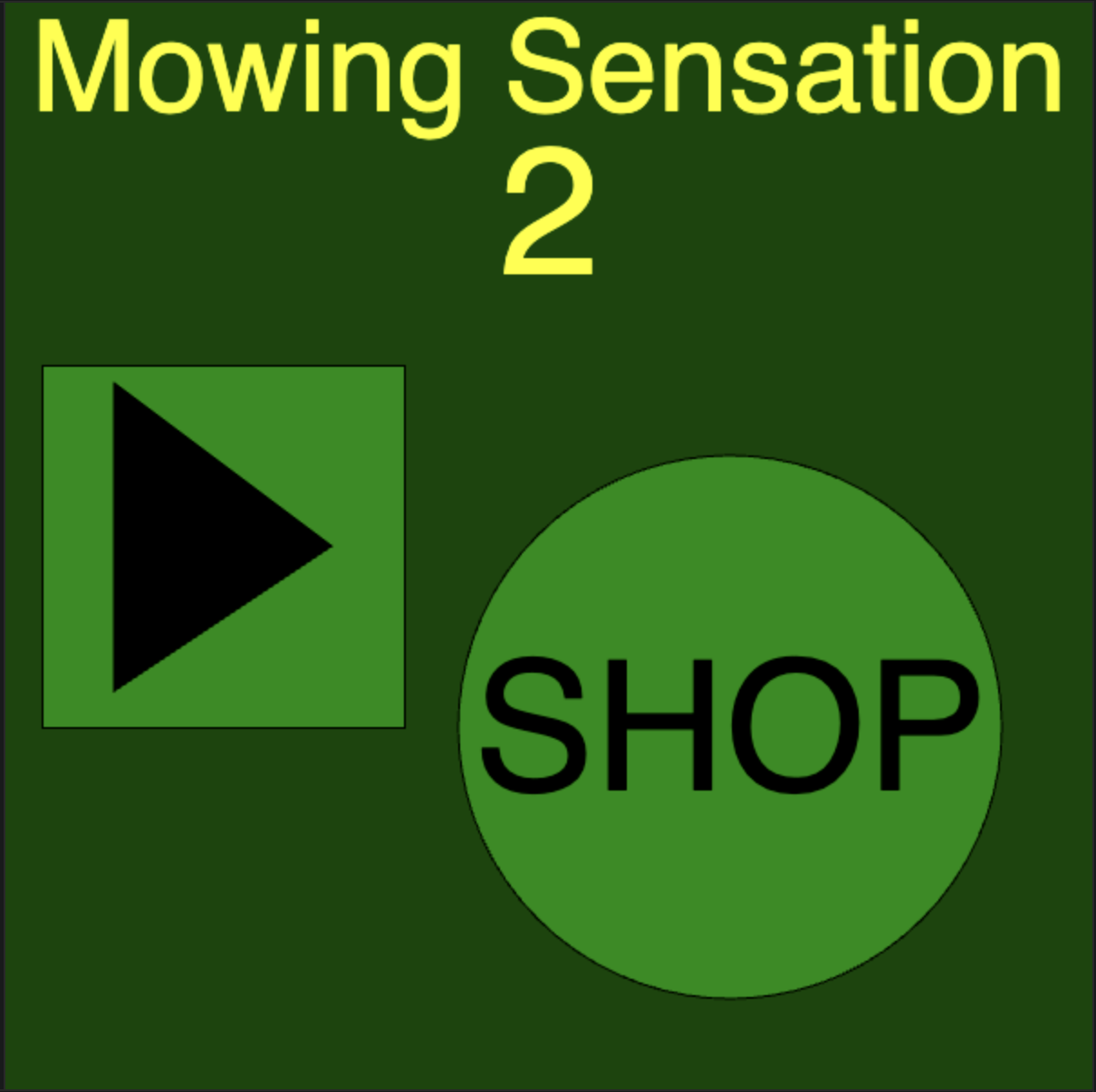 Updates
I'm away at school. I'm trying to continue working on games, but it's hard todo that and keep up with school